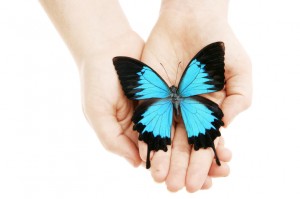 A connection exists between mind and success; something long studied and debated by philosophers of yore.
Wallace Wattles, a 20th century businessman and the author (The Science of Getting Rich, The Science of Being Great, The Science of Being Well and Making of the Man Who Can) was the inspiration behind the Law of Attraction. [1]
Wattles specialized in the process of creative visualization, the very same process that is the driving force behind the actualization of the Law of Attraction today.
In order to ensure success, you must remove doubt from the equation.
When you have completely rid yourself of doubt, the sabotaging factor, you will have the confidence you need to guarantee your success.
Mind you, removing doubt from your life is a process that is easier said than done.
In order to accept that something will happen, you must first ACCEPT IT AS FACT as opposed to a mere idea.
In order to be able to do this, you need to ……
[1] Establish clear, conceivable goals.
[2] Picture yourself ALREADY HAVING ACCOMPLISHED the goal.
[3] Accept it as fact, knowing that it is going to happen, no matter what.
Success comes to those who permeate success consciousness; MIND POWER is key.
FOOTNOTES
[1] http://www.abundanceinmylife.com/
THE SCIENCE OF GETTING RICH (ONLINE READING)
THE SCIENCE OF GETTING RICH (FREE EBOOK)
THE SCIENCE OF GETTING RICH (FREE EBOOK)
THE SCIENCE OF GETTING RICH (ONLINE READING)
THE SCIENCE OF GETTING RICH (FREE AUDIO BOOKS, EPUB, PDF AND MOBI FORMATS)
THE SCIENCE OF GETTING RICH (WIKISOURCE)
THE SCIENCE OF GETTING RICH (BLOGSPOT)
THE SCIENCE OF GETTING RICH (7 FREE LESSONS)
THE SCIENCE OF GETTING RICH (FREE iTunes PODCAST)
THE SCIENCE OF GETTING RICH (MP3 VERSION)
THE SCIENCE OF GETTING RICH (ANOTHER MP3 VERSION)
THE SCIENCE OF GETTING RICH NETWORK