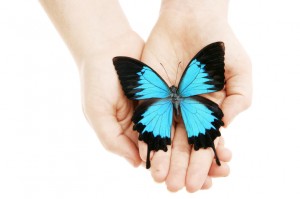 In the words of Oprah Winfrey … What I know for sure is that if you want success, you can't make success your goal.  The key is not to worry about being successful; but to instead work toward being significant, and the success will naturally follow.
In the words of Wayne Dyer, taken from his book, Real Magic … When you are able to shift your awareness to how you can serve others, and when you make this the central focus of your life, you will then be in a position to know true miracles.
In other words, stop focusing on what you can acquire so that you are able to give freely (time, wisdom, friendship, ability to listen, generosity, truth) instead. 
It becomes in serving others, in passionate ways, that you are able to work toward being significant.
In truth, this is exactly what I am endeavoring to do with my writings (posted on my websites); likewise for my books.
By virtue of service to self and others, so, too, do you serve the Creator. 
In this way, you Become the greatest gift that you can offer.