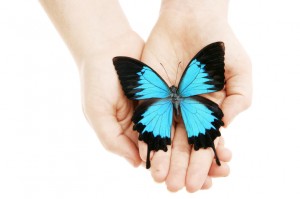 Welcome to my newest column, aptly entitled WORDS OF WISDOM.
It was Stephen Covey who wrote …… I am not a product of my circumstances.  I am a product of my decisions.
In taking the time to ponder these heady words, one comes to conclude just how accurate they are. 
Whilst I may not always be able to control the set of circumstances in which I find myself, I can always control the decision(s) that I make in reference to the situation.
I have the power to choose how I will respond.
This past year, situations arose that were not of my making. 
Many of the decisions that I made (further colored by presented circumstances) evolved out of a place of stress, anxiety, anger and fear.
For the first time in the entirety of my career as a Special Education teacher of 28 years, I experienced a year that warranted two stress leaves.
This was not a place that I wanted to be; unfortunately, I had given my power away to the situation at hand.
I knew that I had to take my power back.
While it is true that negative events take place at some point in everyone's life, as I was quick to experience, the more you are able to remain open to the experience, relaxing and embracing the situation, doing your best to learn from the event in question, the easier it becomes to transcend, to move beyond. 
Challenged beyond anything that I have ever experienced, in the course of my teaching career to date, this has continued to be the most pervasive life lesson for me. 
I endeavored to grasp what I was to learn from the situation. 
I did my best to keep myself surrounded with the energies of love.
I carried crystals that helped me deal with stress and anxiety, enabling me to remain calm in the knowing that whatever you resist will only continue to persist.
I allowed myself to open up to the welcoming, accepting and embracing of positive change; this is when the negative energies finally began to dissipate. 
I know what it feels like to feel powerless in the face of one's foe (as they plant seeds of doubt that they water with their controlling energies).
I also know what it feels like to have reclaimed my power, standing firm in my beliefs.
I can now say that I am thankful for the difficult circumstances of this past year (that many would have termed the dark night of the soul) because I know that I am stronger as a result of the experience; no other situation would have affected me as deeply.
In this light, I am able to thank and bless the individual in question for enabling me to expand in my knowingness as a spiritual being.
It is important to be conscious of how you are feeling, always choosing to be positive. 
An individual with a higher vibration (positive) will create their desires more easily, more freely, more effectively, than someone harboring a low, dense energy (negative). 
Should you find yourself in a less than positive state (which is where I had been), simply bring yourself back into a thought that makes you feel positive.
Happiness, joy, bliss, appreciation, love, gratitude, peace, compassion, confidence, faith, excitement, success, awareness, freedom and trust are the feelings and attitudes that emit a higher frequency and attract people, places and situations of a positive nature. 
By comparison, feelings and attitudes like condemnation, guilt, worry, disappointment, fear, revenge, insecurity, doubt, failure, hesitation and sadness emit a lower frequency, thus attracting people, places and situations of a negative nature.
Knowing that positive thoughts and feelings create a higher vibration, it becomes in keeping your vibrations high that will allow you to manifest things more freely in your life.