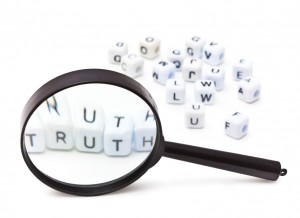 Welcome to Portals of Spirit, a website dedicated to the providing of Spiritual information, positive upliftment and self development.
My name is Michele Doucette and I have been a spiritual seeker for over twenty years.
I give full credit to Nick Bunick, subject The Messengers: A True Story of Angelic Presence and the Return to the Age of Miracles, for leading me into the adventurous realms of the metaphysical unknown.
THE MESSENGERS: A TRUE STORY OF ANGELIC PRESENCE AND THE RETURN TO THE AGE OF MIRACLES (Julia Ingram and G. W. Hardin)
The extraordinary true story of Nick Bunick, a prominent Oregon real-estate developer who put his life on hold to reveal how he had been visited by angels, and how they compelled him to reveal the truth about his past life.  This book is available at both
Amazon (US)
 and
Amazon (CDA)
.
THE MESSENGERS: FOURTEEN YEARS LATER
(G. W. Hardin and Nick Bunick)
Prominent and successful Portland, Oregon, businessman Nick Bunick never considered himself a particularly religious person, but he knew in his heart that he had experienced something extraordinary in a past life.  Anxious to share it, but convinced that his story would seem unbelievable to most people, he kept it to himself for many years.  Nick came to understand that angels were prevailing upon him to tell his story; a story that began 2,000 years ago when he lived as Paul the Apostle, and walked alongside Jesus.  An inspiring chronicle of the angelic visitations that led Nick to finally share his memories, The Messengers also illuminates the events of his life as Paul.  Rich with the wisdom and awe borne of Nick's incredible encounter with Jesus, this magnificent book was a New York Times best seller in 1997, and now, in five new chapters, Nick shares his views with you fourteen years later.  This book is available at both Amazon (US) and Amazon (CDA).
READ NICK'S SPECIAL MESSAGE (AUGUST 13, 2008) TO MICHELE
As a result, I have been managing the website, Portals of Spirit, since the dawn of the millennium.
I do not claim to adhere to and/or follow all of the belief systems that are listed throughout the site.
In the course of the divine oneness that we all share, I am committed to honoring the individuality of all who take the time to visit.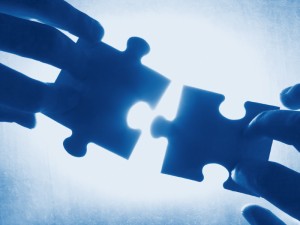 My thanks to William H. Marshall in having inspired me with his words; words that so resonated with me that I have to share here, but with my own adaptation.
I see part of my mission as making a measurable positive difference on our world.
The quality of our world depends upon the quality of our thoughts as individuals.
If the majority of individuals are positive and successful, then society itself will naturally be positive, successful, and prosperous.
If, however, the majority of people are negative, hateful, and unsuccessful, then people will live in unhappy, unsuccessful, perhaps even dire circumstances.
In keeping with the phenomenal text, As a Man Thinketh by James Allen, so, too, thinketh's a society.
Looking at it this way, each of us has an individual responsibility to be positive and to help others be positive.
If you, too, will take it upon yourself to condition your mind be positive, to help other people, to be successful, to fill your life with happiness, then I have accomplished one of my primary objectives.
Likewise, if you are able to share information about my books with others, and the information contained within is of some benefit to them, then my purpose is fulfilled.
For you see, if you help two people, and they help two people, and so on and so forth, it is through the miraculous power of compounded growth that we can create massive social improvement for all.