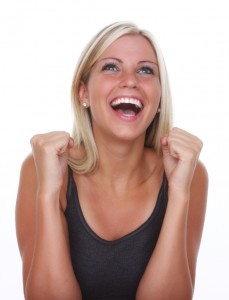 Creative Visualization is a big part of manifesting.
Without thought, creation (which is materialized thought) would be impossible.
Within the context of the Law of Attraction, visualization is not the same as imagining or fantasy.
Before beginning, you need to find a quiet place in the house that is cool and has low lighting.
Focus on the mental image that you want the most, being sure to feel it.  You need to be able to jump into the image as if you already have whatever is depicted
If it is a new car, imagine using the car, enjoying its features and getting a kick out of already owning it.
You have to make the visualization a completely immersive experience.
People generally feel extremely happy during visualizations because they are experiencing creation firsthand.
Before anything can come to you on the physical plane, it must first be created by your mind.
At a very basic level, you must first attract and create what you want through strategic visualization before you can actively receive it.
Visualization, then, is not just imagining; it is actually an act of active creation.
Visualization is one effective method of attraction and manifesting.
As you create through strategic visualization, you are also transmitting powerful frequencies and it becomes these frequencies that will be reflected back to you by virtue of the Law of Attraction.
So, are there any programs, out there, that can assist one with the process of Visualization?
Carl Harvey, an English bloke who now lives in Kuala Lampur, Malaysia, working for Mindvalley, has a marvelous program called Everyday Visualization.
I started out with his free Visualization Starter Kit which includes two Brainwave Entrainment mp3 audio files (one for the morning and one for the evening), a print out copy of his Visualization Cheat Sheet, followed by an exclusive, content-rich, ebook called 6 Dream Killing Mistakes Which Kill Your Visualization Efforts and How To Avoid Making Them.
As well, he is also giving away a free copy of his My Ultimate Success mp3 audio file (which is a Guided Visualization exercise).
He also has a video called Three Steps To Reprogramming Your Subconscious Mind that available for watching.
In addition, there is a video called Stop Subconscious Sabotage that merits watching as well.
If you want to invest in his Everyday Visualization program, the cost is $47 US.
This program gives you access to
[1] his best-selling 90 minute Video guide to Visualization
[2] a Visualize Action mp3 audio file
[3] the video entitled Three Steps to Reprogramming Your Subconscious Mind
[4] a PDF copy of his 5 Step Visualization Program
[5] a PDF copy of his Visualization Cheat Sheet
[6] a 30 minute Visualization mp3 audio file
[7] an NLP (Neuro-Linguistic Programming) video entitled Circle of Awesomeness
[8] a 10 minute daily Visualization mp3 audio file
[9] a 5 Part video-training series that teaches you how to get the most from Binaural Beats mp3 audio files
[10] a 50 minute Visualization mp3 audio file
[11] the video entitles One Minute Zen to ensure that you learn to love the present moment
[12] a PDF copy of 6 Dream Killing Mistakes Which Kill Your Visualization Efforts and How To Avoid Making Them
[13] some unadvertised bonuses
Anyone who serves to help me in my visualization efforts makes me an enthusiastic lover of their work.